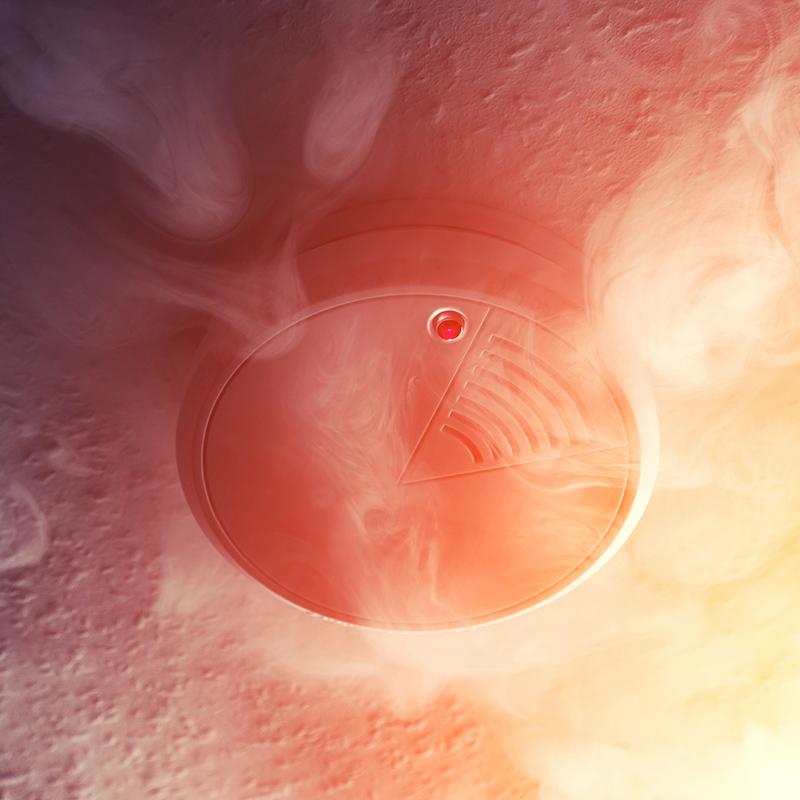 Solutions
Fire insurance
Fire insurance protects your home against damage from fire or other unforeseeable risks such as fire, storm, hail and natural disasters. You can also have your outbuildings insured under this policy.
When should I take out fire insurance?
Taking out fire insurance is recommended if you own a home, but is mandatory if you are a tenant. The different possibilities are discussed below.
Owner
As a property owner, you take out fire insurance to protect yourself against the financial risks associated with damage to your home and its contents. When taking out a fire insurance policy, the insurer is required by law to cover the following risks: fire, storm, hail and natural disasters. In addition, you can extend your Fire policy to cover outbuildings, large garden sheds and swimming pools.
Tenant
As a tenant, in Flanders and Wallonia, you are obliged to take out fire insurance in order to comply with your rental contract. This prevents you from having to pay for the costs resulting from damage to your rental property. This obligation is not yet in force in Brussels.
Extension with Theft guarantee
Theft cover is not automatically included in your fire insurance policy. That is why we recommend that you additionally consider Theft cover that gives you more options, such as insuring special or valuable items. You will always be offered a tailor-made solution.
Extension with Legal Aid guarantee
Home legal expenses insurance is an extension to your fire insurance policy. Fire insurance protects you against the financial consequences of fire and other risks such as snow, hail, storms and natural disasters.
Unfortunately, such claims sometimes lead to litigation. For example, if your neighbour does not want to pay for the damage to your house, even though he caused it and is therefore liable for it. Home legal expenses insurance provides legal defence in such disputes.
Extension with Assistance guarantee
Your heating is broken, your toilet is blocked, you forgot your key and locked yourself out. These are all annoying situations in which you would prefer to be helped as quickly as possible. You can call on the assistance insurance if there is damage to your home due to unexpected problems that you cannot immediately resolve yourself. We make sure that you are assisted as soon as possible to minimise the damage and the costs.