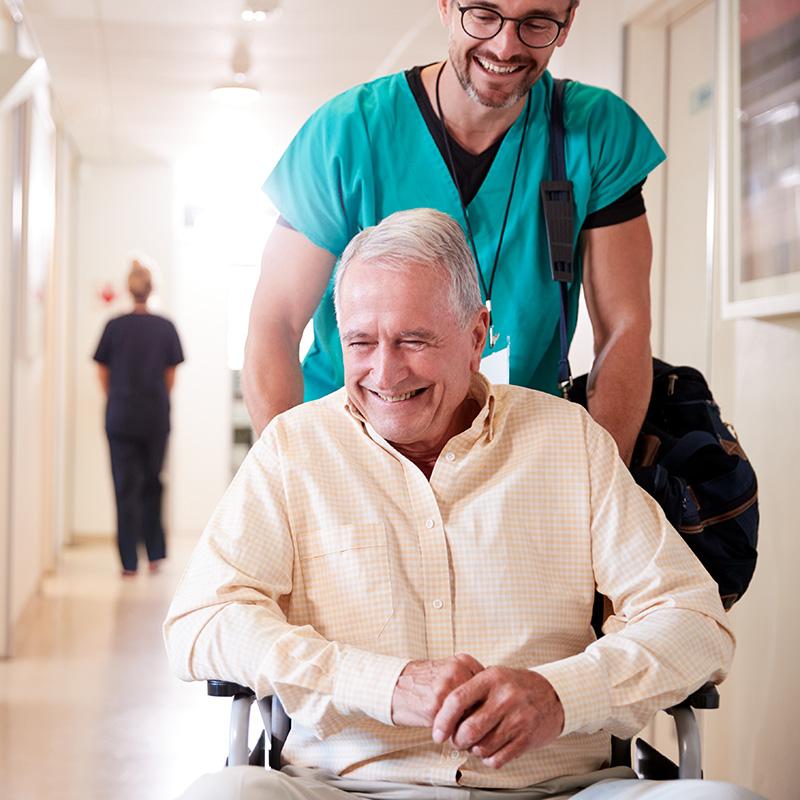 Solutions
Insurance advice and management for public and social profit organisations
Due to the specific risks and complex legislation, insurance management for public and social profit organisations is a job for experts. With our extensive experience and know-how, we are ideally placed to assist you.
Managing insurance files for the public sector is quite a challenge. Not only do public organisations need to be extremely careful with their specific risks, they also have to respect complex regulations. They are obliged by law to organise a public procurement every four years, when renewing their insurance contracts. This compulsory market consultation helps the boards negotiate better rates and conditions. Assistance from an expert is therefore essential. Thanks to our extensive experience as an authentic Belgian and local player, we have the necessary in-house know-how at Van Dessel to assist you in this matter. 
We provide insurance advice to numerous organisations in the public sector:
Governments and public services: cities and towns, police, fire brigades, airports, federal government departments, central purchasing offices, etc.

Social profit organisations: hospitals, residential care centres, social housing companies, healthcare companies, nursing homes, ...

Educational institutions: schools, colleges, universities, ...
We give you advice at every stage
Audit of risks and insurance policies
By performing an audit, we examine how the current insurance portfolio is organised. Are all risks covered? Is there no double insurance? Are premiums in line with the market? Is an efficient management in place? In addition, we evaluate and list the needs and risks. Based on these results, we draw up a report and advice.
Assistance with the public procurement procedure 
We support the entire contract award procedure and ensure that it is conducted correctly in accordance with the regulations. 
We help the customer choose the most suitable procedure. To this end, we take into account the legal provisions and numerous other factors.

We help monitor the timing of the procurement procedure.

We provide the necessary publications in accordance with the applicable regulations.

We summarise all technical specifications that the insurance policies must meet and clarify them in plain language. This way, we arrive at a set of specifications perfectly tailored to the client.

We assist the customer in the follow-up of candidates, during negotiations, when comparing proposals and when the final contract is awarded.

We assist with the cancellation of existing policies and check all new contracts.
Management of your insurance file
As a broker, we are ideally placed to manage the newly issued policies.
We also have a specialised department for life insurance (pension accrual, hospitalisation, incapacity for work, etc.).
A team of experts at your side
Insuring organisations from the public and social profit sector is a specialisation within the non-life branch. This allows us to combine our know-how and experience built up in the private sector with the specific knowledge required in the public market.
Each customer from the public and social profit sector is assisted by a specialised team with two permanent contact persons:
one person in charge of auditing the risks and insurance policies,

one person to supervise the public contract.
Why choose Van Dessel?
Our added value as consultant is multifaceted:
Thanks to our independent position as a broker, we can create solutions that unite the interests of both public and social profit organisations and insurance companies.
Market consultations are very complex and require a specific approach that we master perfectly thanks to our many years of experience.
As an expert, we insist on closely following the trends in the sector and responding quickly with respect to your insurance file.
Our place among the top 5 insurance brokers in Belgium gives us a strong negotiating position in relation to insurers. This allows us to realise substantial savings and qualitative optimisations.
We have a great deal of relevant experience in managing and auditing insurance portfolios in the public sector.