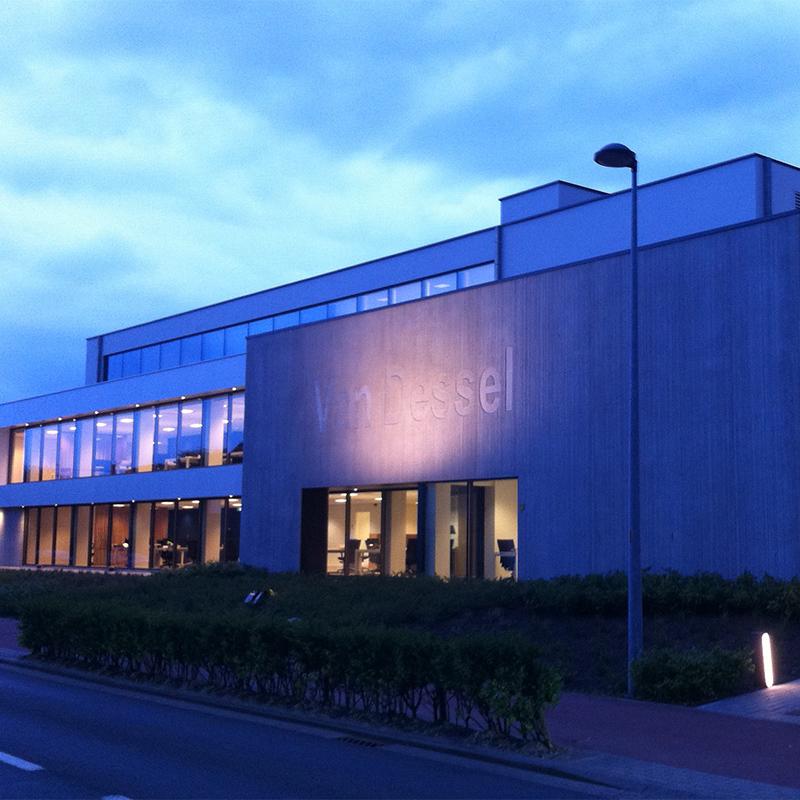 Who are we?
About Van Dessel Insurance Brokers
Van Dessel is the long-term partner for companies, entrepreneurs and families who are looking for insurance products and tailor-made service.
Van Dessel Insurance Brokers ranks among the top five insurance brokers in Belgium. With our approach, expertise and drive, we - as an independent insurance specialist - make the difference every day for 40,000 national and international customers.
As a committed partner we create unique and innovative tailor-made solutions for the business plans of our customers. With the development of our own tools and products, we constantly anticipate the evolution within your and our sector. Thanks to our size, we can negotiate optimum conditions with insurers, thereby guaranteeing the most watertight risk cover possible.
Van Dessel was founded in 1946 as a family company in Berlaar, where our headquarters are still located today. We also have offices in Herentals, Turnhout, Ghent, Brussels, Bratislava and Sofia. In all these offices more than 200 specialised employees manage the risks of SMEs, large companies, the self-employed and independent professions and families. We combine our physical services with digital services in order to be available to our customers around the clock.
Van Dessel in figures
24.285.910
€ turnover in 2019
+100
countries where we are present
Our motives
Mission
As an independent broker, we aim to ensure the well-being of companies, organisations, entrepreneurs, families and that of our employees in a sustainable and proactive manner.
Vision
Entrepreneurial attitude
Van Dessel combines a wealth of expertise and considerable experience with a discrete but very entrepreneurial culture.
Moving into the future
We never stand still and consistently drive technological evolution. We are alert and strive to also remain a leading company in the future. We like to invest in our people and in our systems to meet the present-day needs of a future-proof company.
Always close by
As a healthy company with family values, we believe in the strength of personal relationships with our customers, our stakeholders and internally as the Van Dessel team.
Listening to our customer
Our innovations are always the translation of our customers' wishes, with respect for everyone's individuality.
Values
Thorough
We are real professionals. Working hard. Always committed. Our roots are more than 70 years deep. The desire to continuously innovate in a rapidly changing environment keeps us young. Our intentions are genuine. Our concern is sincere.
Well-considered
We reflect. We anticipate. Always from the customer's point of view. Analytical, advisory, and always solution-oriented. Being able to serve customers proactively is what drives us. We like to take the initiative for them and that stimulates us in our own development. That makes us proud ambassadors!
Transparent
We like clear and open communication. Our word is worth more than a contract. In full transparency and discretion, we meet our obligations as a reliable and loyal partner. We like to unobtrusively accompany our customers in an impressive manner.