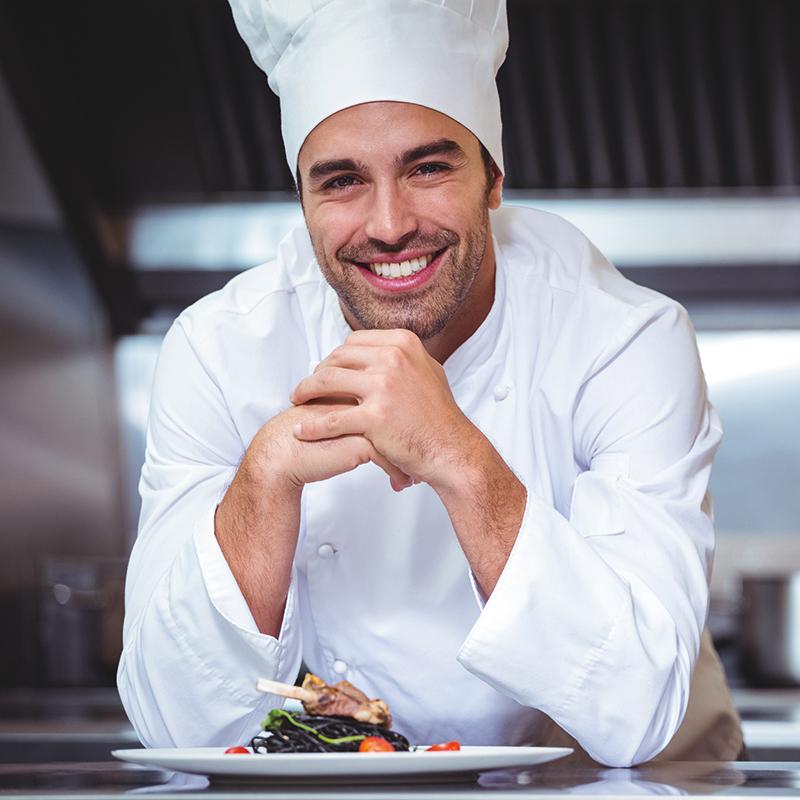 Solutions
VD Horeca Solutions: insurance of your hotel or catering business
Efficient cost and risk management is a must for survival in the fiercely troubled hospitality industry. Our flexible insurance solution with unique clauses gives your business exactly the protection it needs.
The hotel and catering industry has had a rough time in recent years. On top of the tightening of legislation and regulations, the coronavirus crisis developed in 2020. Flexibility, creativity, cost efficiency and risk management have become key concepts for hospitality operators to keep their heads above water. However, adjusting your organisation is not something you do in one, two or three days. But don't worry: we will be happy to be of assistance. With our VD Horeca Solutions insurance package we help you to efficiently manage your risks and costs.
Watertight total solution
VD Horeca Solutions is a total package that we have developed in order to flexibly and optimally respond to your personal situation and wishes because every hospitality operator has different needs and sets different priorities.
We help to protect your business, staff and activities with the following insurance policies:
We can also lend a hand to give you a carefree private life. For example, we can take care of the insurance for your home, car and any other vehicles.
"The biggest benefits of the hospitality insurance are the flexibility and individual tailoring. What we do is very diverse, from catering in a marquee in a meadow to serving food every day in our restaurant. But nevertheless, Van Dessel can offer everything tailored to your needs."
Our unique clauses make the difference
With our extensive experience in insuring hospitality businesses, we know where the traditional insurance policies fall short. Thanks to our strong position and good cooperation with insurers we have negotiated specific hospitality clauses that other brokers cannot offer you. For example, we cover many common risks that are excluded elsewhere and we keep the exclusions to a minimum*. Below are a number of examples.
Unique liability cover
Caterers who organise an event often call in external companies for the stage, the music equipment and the lighting. The caterer bears the final responsibility for the entire event because he bills his client for everything. If, for example, someone falls through the stage, the caterer's civil liability insurance will be called upon, which in turn will pass the responsibility on to the external stage builder. If, however, the caterer is not insured or is inadequately insured, the caterer's insurer will pay for the damage and recover the costs from the caterer. A 'subcontractors' clause prevents the caterer from having to pay for the costs himself and is standard in our policies.
A defective espresso machine that is temporarily replaced by one from the coffee supplier is not automatically insured. Our liability insurance does cover this.
If a customer damages his car by driving into a pothole in a poorly lit car park, the liability insurer of the catering business must provide cover. Such a claim is normally not covered, but is included in our insurance.
A restaurant that was temporarily closed because of food safety issues, received a financial claim from a group of shopkeepers from the same shopping centre because they suffered losses due to the negative publicity. A standard insurance policy will not compensate for such damage; our liability policy does cover this purely immaterial damage.
If an exhibitor at a fair is provided with goods by the organiser (plasma screen, tablet, ...), then he is insured under his own responsibility up to an amount of € 10,000 in our policy.
Unique cover for frequently occurring risks in fire and trading loss
Rented marquees, awnings, open constructions such as a temporary winter or summer bar, advertising panels, fences, ramps and terraces are normally not covered against storm damage. We do provide that cover.
Collision damage to all parts of the building (including terraces and gates) is automatically covered.
We insure damage to frozen products up to €3,500 as a standard. If desired, we can increase this limit in consultation.
Even if theft is not insured, we provide cover for damage caused by burglary up to €12,500.
Very comprehensive cover for occupational accidents
Personnel are always insured during foreign assignments and sporting and cultural events (such as team building and staff parties) that are linked to the insured activity.
In the case of a fatal accident at work, de facto cohabitants enjoy the same benefits as legal cohabitants or married couples.
Occupational accidents when working from home are automatically insured.
*For the exact terms and conditions of the guarantees, please refer to the General and Special Conditions of the policy.
How do we handle your insurance file?
Our approach is very hands-on:
Hands-on and personal tailoring, that is how we summarise our approach. Composing and maintaining your optimal insurance package is a continuous two-way process.
During an initial appointment, we will visit your business and listen to your story. Based on the information we gather in this way, we prepare a thorough risk analysis. Our findings are presented in a clear report with practical examples that gives you a clear overview of your risks and the strengths and weaknesses of your current cover.
We then put together a unique insurance package that safely covers your specific risks. If you decide to do business with us, we will immediately take over your insurance file and adapt your conditions step-by-step with our own specific hospitality clauses.
"At least I'm now sure that we're well protected. Van Dessel identifies everything: from the smallest stone to a large oven. For example, we had never thought about insuring our multimedia or music system. Our personal risks are now also covered as they should be. VD Horeca Solutions therefore really is an A-to-Z package, fully tailored to our situation."
How much does a comprehensive insurance package like this cost for your hospitality business?
Because we combine all your contracts into one insurance package, we avoid both overlapping cover and you paying more than once for the same thing. Thanks to our strong negotiating position, we can also offer you our high-quality cover at the best rates.
Why still choose Van Dessel?
We attach great importance to smooth and personal service. Your advisor, as unique contact point, is always ready to help you if you have questions or problems.
VD Horeca Solutions is synonymous with ease of use. We take care of all the administrative hassle so that you can focus on what you enjoy doing.
Once your insurance policies are up and running, it's not over for us. By means of an annual follow-up we ensure that your risks are always appropriately and cost-efficiently covered. Thanks to a clear inventory document, you also keep your finger on the pulse.