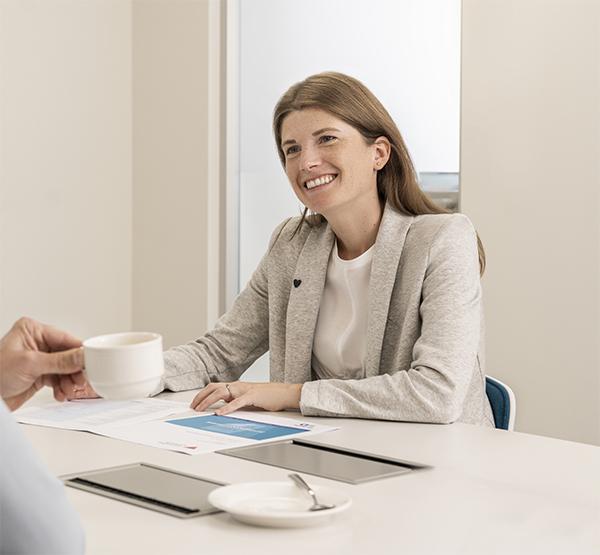 At Van Dessel, we want all our customers to experience us as a reliable and committed partner. A personal approach and professional and quality service are therefore the spearheads of our service.
As an insurance broker, we assist our customers in three areas.
1. Consultancy: We provide advice and guidance with the analysis of your risks.
2. Risk management: We cover your risks with the appropriate insurance policies and continually optimise your contracts in line with changing risks.
3. Claims handling: We have our own claims department that provides close cooperation and smooth handling of claims.
Giving our our customers peace of mind is the guiding principle in what we do. We also look beyond the traditional brokerage services. We explore the world of our customers and enter into dialogue with them to discover where we can add extra value. We use these insights to develop new services and tools with which we offer our customers a total solution and really make their lives easier.
What we do, works for you.
In order to live up to our personal and quality service, we apply four basic principles in our cooperation with our customers.
We focus on you
Knowing you and your company through and through is essential for a strong and personal relationship. Only when we know exactly what your needs and expectations are can we act as a true partner offering exactly what you need. Respect and trust are the basis of our cooperation. This includes transparent communication with clear information and honest advice.
We are experts in what we do
Van Dessel has been active in the insurance world for 75 years and has been at the top of the Belgian brokerage landscape for quite some time. This gives us all the knowledge and experience we need to help our customers with the most complex issues. Quality and professionalism are always of paramount importance to us. 
We create unique solutions
Thanks to our extensive knowledge of our customers and their industry, we can respond to changing needs and counteract any insurance problem. Where the traditional market does not offer a solution, we develop our own products and tools. As a result, we are now known in many sectors as an insurance specialist who goes that extra mile in what we offer. 
We grow together with our customers
We strive for a long-term relationship with all our customers. This is only possible if we constantly think along and grow together with them. We like to empower our customers by sharing our insights and information. The customer needs to understand what we do and why.
These foundations of our service are summarised in our baseline:
What we do, works for you.