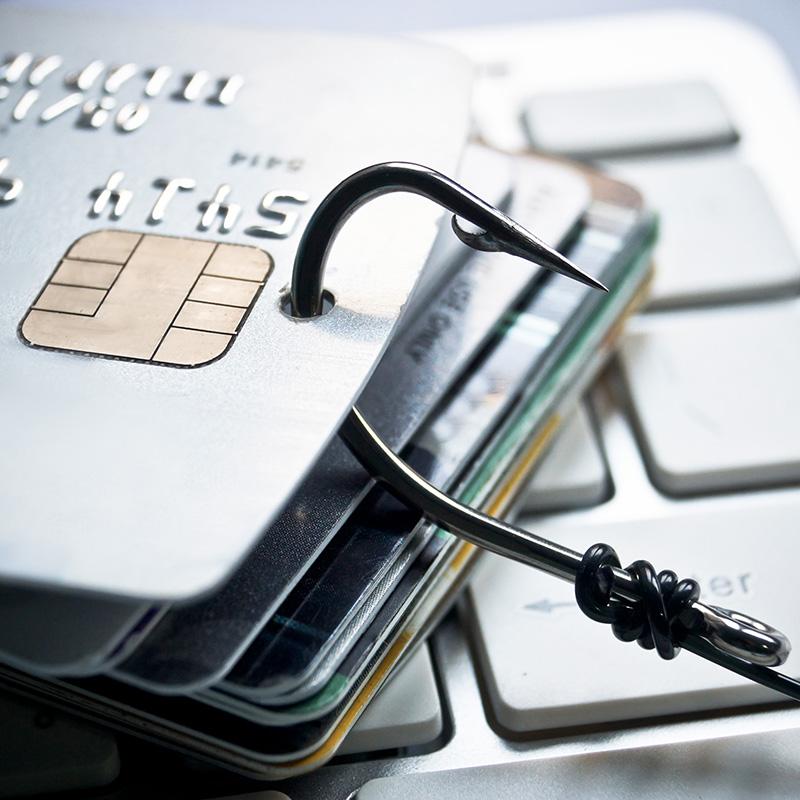 Solutions
Fraud insurance
Fraud can cost your company a lot of money, whether it is committed by external parties or by your own employees. Fraud insurance protects your company against this type of financial loss.
Insure your company against internal and external fraud
The number of reported fraud cases in companies has increased exponentially in recent years. It is only natural that companies are desirable prey for scammers due to the large quantities of data, goods and money that are circulating there. Cyber criminals remain a major threat, but the danger also comes from other sources. Internal fraud by the company's own employees and external fraud through malicious intent from people outside the company are increasingly common. You can protect yourself against these risks by means of a fraud insurance.
What types of fraud can your company be confronted with?
Cyber fraud
Virtually all companies are now familiar with the issue of cyber criminality, but this does not mean they can relax with regard to cyber-attacks involving viruses, phishing emails and data leaks due to computer misuse. Cyber insurance restricts the (financial) consequential damage from cyber fraud.
Internal fraud
Many companies don't have an extensive internal control system, because they rely on a relationship of trust with their staff. As a result, employees whose intentions are less trustworthy still have the opportunity to commit internal fraud often enough. Some common examples:
the payment of fictitious invoices into a private account
theft of office equipment
the purchase of goods for private purchases on behalf of the company
External fraud
People from outside the company commit fraud to steal money or goods:
CEO fraud or identity theft
interception and falsification of invoices and orders
falsification of an e-mail, vote or signature
What are the consequences of fraud for your company?
Cases of fraud always have an immediate financial impact. But the harmful consequences often reach further than that. Your company's reputation can also be seriously damaged.
Why enter into a fraud insurance for your company?
A fraud insurance protects your company against the risks of internal and external fraud. In the event of damage, you will be compensated for the financial loss caused by the fraud, including damage to your reputation.
In addition, a fraud insurance completes your prevention policy. Our experts provide you with advice on how to anticipate fraudulent practices. Prevention is still better than cure!
Have you already entered into a cyber insurance? Then a fraud insurance is the perfect supplement to be fully covered against cyber and fraud risks.
What are the benefits of a fraud insurance via Van Dessel?
Full protection against the direct and indirect consequences of fraud committed by your own employees and third parties
Immediate coverage without an audit
Guarantees and premiums adapted to the size and activities of your company
Practical prevention advice for your fight against fraud
Immediate individual support if damage is discovered