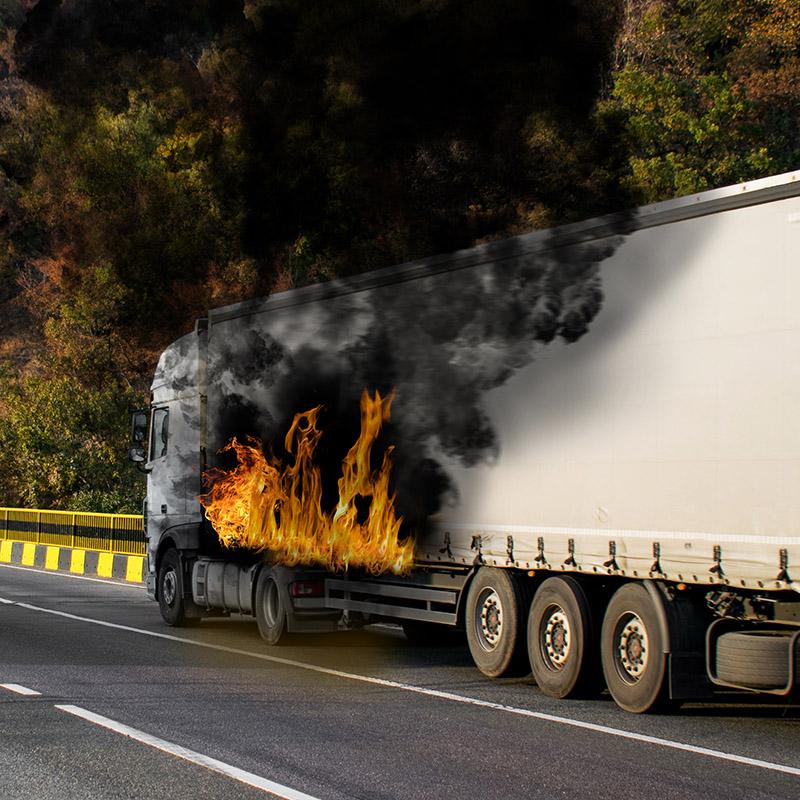 Solutions
Comprehensive insurance
With its very limited number of exclusions, our comprehensive insurance provides complete protection against damage to your vehicles and trucks.
All-Risk insurance for your vehicles
Our comprehensive insurance is an all-risks insurance for all your vehicles and trucks that are used for professional transport. It has a very limited number of exclusions, so your vehicles are insured against just about all risks. Some examples are:
fire,

theft and attempted theft,

material damage caused by a collision, vandalism or natural disaster,

glass breakage,

recovery and repatriation of your vehicle after a covered accident.
Specific safeguards for your transport operations
You can extend your comprehensive insurance with specific cover for the risks you face from your activities. An additional coverage is available for unloading, loading and tipping manoeuvres, hooking, driver error and cargo damage, for example. Our experts will be happy to discuss the possibilities.