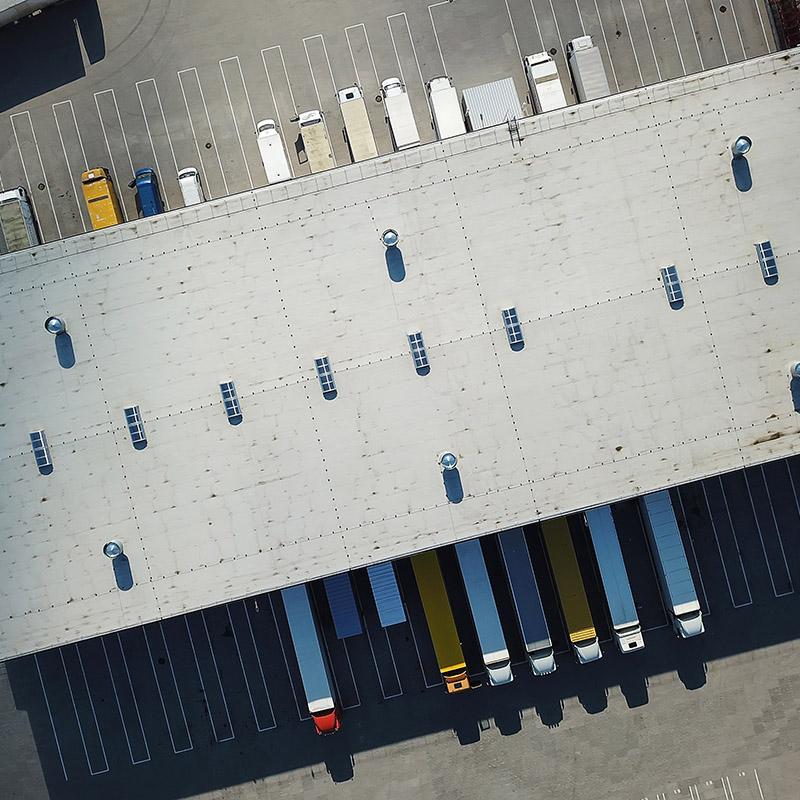 Solutions
Your fleet insurance in one efficient tool: VD Fleet Solutions
As soon as you have several commercial vehicles, it is worthwhile to place them in a fleet insurance policy. Van Dessel has developed a unique tool that allows you to manage all your vehicles in one efficient fleet policy.
Following up the insurances of your fleet as a fleet manager? This can be a titanic task. That's why we developed an insurance and management solution that offers you an overview and convenient payment: VD Fleet Solutions.
All your commercial vehicles under a single, efficient policy
With VD Fleet Solutions, you can bring your entire fleet under a single fleet insurance policy: ours. We scan the market for the most efficient insurance and put together a total solution - for all your vehicles, drivers and locations. In this way, you can be sure of the most complete coverage at the best conditions, without any hassle or time-consuming paperwork.
Manage your fleet insurance on a single screen
Managing your fleet insurance? From now on that's child's play. We have developed the VD Fleet Solutions platform, a handy management tool with which you can easily maintain an overview of all crucial information: premiums, coverage, claim files.

And do you want to have a more in-depth understanding of your fleet and insurance premiums? Based on the data in the VD Fleet Solutions platform, we carry out an analysis of the risks and costs - per vehicle, damage type or driver. As a result, your VD Fleet Solutions platform becomes your internal prevention tool. 
Which insurance policies can you attach to VD Fleet Solutions? 
Simple: all insurance for risks that are related to a vehicle and transport:
We will be happy to agree a favourable rate with you for your fleet insurance. So please contact us, without any obligation.
VD Fleet Solutions: your benefits at a glance

 
The solution for your fleet insurance
An efficient policy for all your vehicles: the best cover on the market

More favourable rates, thanks to a thorough market analysis

Advances and settlements are made for the entire fleet

Reporting of critical fleet data: costs, risks and damage per vehicle, location or driver

Time-saving, comprehensible and transparent
Open management platform
Easy to link to your own fleet software via APIs

All fleet costs, crucial details and damage files at a glance

Easily add or delete vehicles, drivers and coverage

Easy input and follow-up of damage

Transparent follow-up of correspondence with insurance companies, experts, lawyers, etc.

Accessible anywhere in the world via a simple Internet connection
How VD Fleet Solutions makes a difference
You manage all your fleet costs online
Using the handy VD Fleet Solutions platform, you can easily follow up your fleet policy, even in the event of damage. And if you link our open solution to your own platform? You then have a fleet management tool that gives you an insight into the total costs.
Your dedicated administrator is at your service 
As a fleet manager, you will be assigned your own claims manager and production manager. They are ready to settle any damage faster. Or they will scan the market for you. Is there a better civil liability, comprehensive, legal aid or CMR insurance for you? Then they will propose it to you, and seamlessly add it to your policy. 
You have the overview
You only have to monitor one policy: and this contains several policies from several companies. But you will only receive one clear statement from us. Or several, if you prefer to pay in instalments.
You will be kept up-to-ate about everything
We have no secrets from you. You can thereby view all your files in full via the VD Fleet Solutions platform. As well as the correspondence that we conduct with insurance companies, experts and lawyers in the event of damage. In this way, you can closely monitor the settlement of your claims. 
What our customers say about the VD Fleet Solutions tool
Very user-friendly and clear

A handy reporting tool, in which you can immediately find everything you need

Immediate access to all correspondence in case of damage
Why choose Van Dessel for your fleet insurance?
We offer a complete range of car insurance policies to optimally protect your fleet and your employees.

We have been specialised in fleet insurance for many years. We simplify the administrative management and investigate which products and insurance formulas are most suitable for you.

Our online platform, VD Fleet Solutions, allows you to consult the contracts and damages of your fleet whenever you wish.