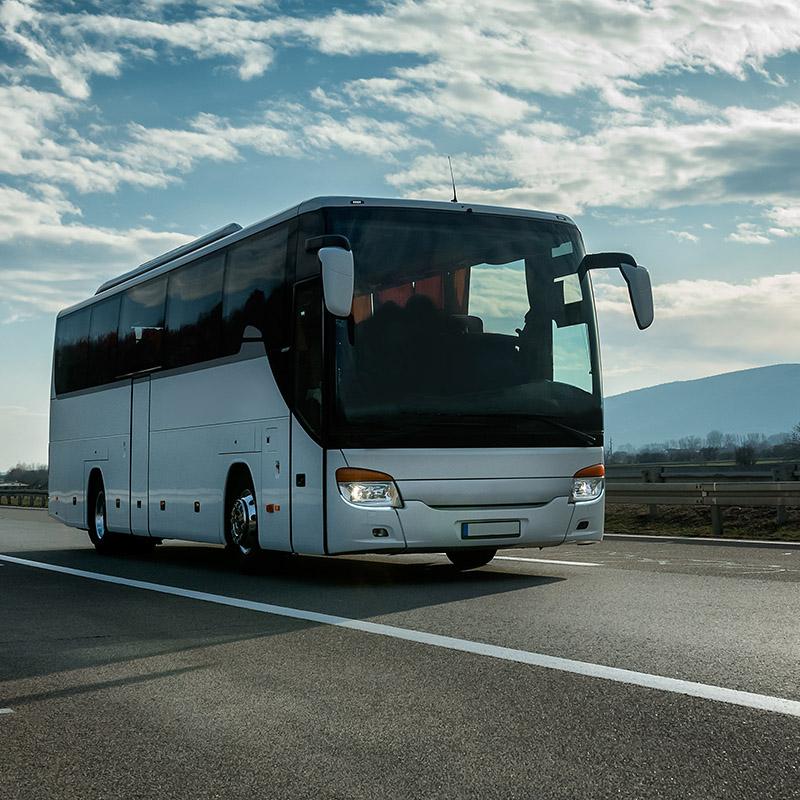 Solutions
Passenger transport insurance
Our passenger transport insurance offers a unique watertight insurance solution for bus and coach companies.
Much more than a classic insurance
The provisions of classic bus and coach contracts are often insufficient to properly cover you against the risks associated with passenger transport. We write tailor-made policies that provide you with a watertight guarantee. Regular public transport, special regular public transport, occasional transport: we have extensive experience in insuring the specific activities associated with these.
Unique provisions
Our policies can insure your vehicles, at new value, against damage caused by fire (also as a result of a short circuit), lightning, explosion and falling aircraft or spacecraft*, both while driving and when stationary.
* taking into account a fixed depreciation table and the inclusion of economic costs or losses
Preferred partner in assistance insurance
From 1 January 2018, coach operators are obliged to take out assistance insurance for each of their drivers. The Federation of Belgian Bus and Coach Entrepreneurs and Travel Organisers recommends Van Dessel to its members as a partner for comprehensive assistance insurance.
FAQ's
Do you have any questions about this insurance?
Read the answers to the questions we are most frequently asked about this insurance here. Are you also confronted with these issues? Then please do not hesitate to contact our experts. They will be happy to discuss possible solutions for your specific situation.