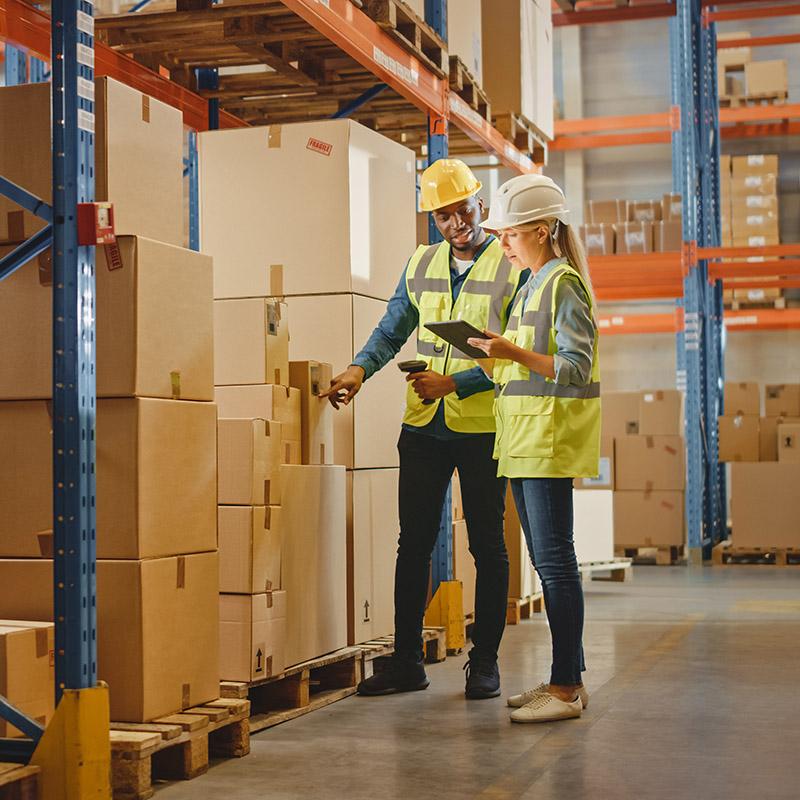 Solutions
Liability Insurance for Logistics Service Provision
The logistics policy insures your liability for damage caused during the provision of logistics services. Together with the CMR insurance and CL Company (civil liability cover), it provides full protection for companies who are active in logistics and transport.
Why take out logistics services insurance?
Companies that offer logistics services in addition to transport services need a comprehensive coverage for damages that fall within the scope of their liability. The CMR insurance and the Civil Liabilty Operation do cover certain liabilities, but do not give full protection. The logistics policy is a comprehensive solution for all the liability risks of activities inherent to modern logistics service provision.
What risks does liability insurance for logistics services cover?
A logistics policy intervenes in case of a claim due to the performance of the following logistics services, among others:
storage

warehouse handling

container handling

making ready for shipment

stock management
This contract therefore covers your liability during the entire flow of goods.  
FAQ's
Do you have further questions concerning this type of insurance?
Read here the questions we are most frequently asked about this insurance. Are you also confronted with one of these questions? Then feel free to contact our experts. They will be happy to discuss the possible solutions for your specific situation.
Contact us