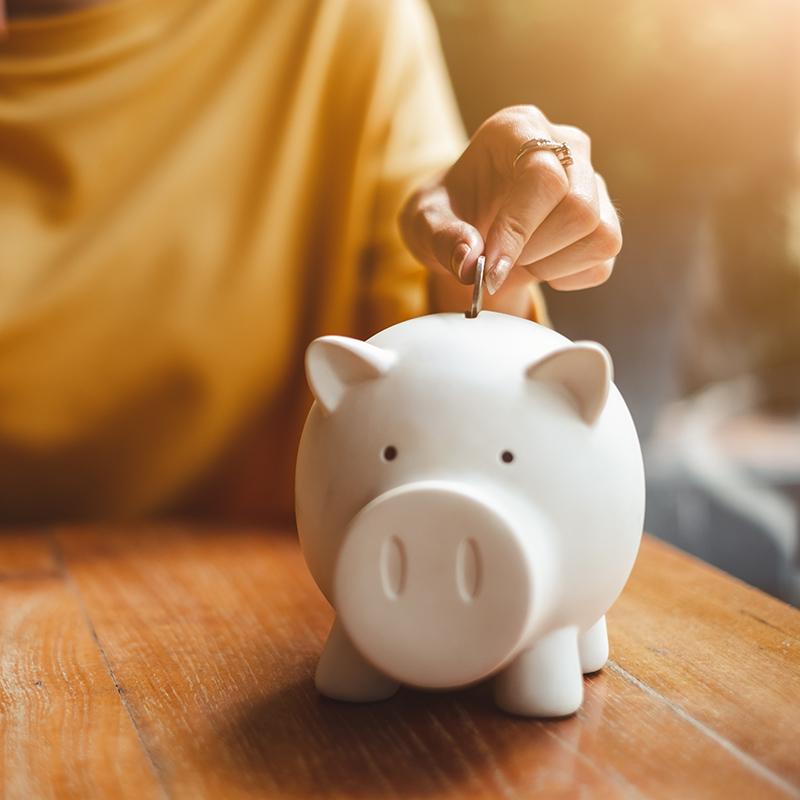 Solutions
Life insurance policies Branch 21 & Branch 23
With a Branch 21 or Branch 23 life insurance policy, you can accrue a tax-friendly pension capital. In this way, you can obtain the best possible return on your savings.
Why take out a life insurance policy?
Taking out a life insurance policy has many advantages. It provides:
clarity: by clearly and contractually defining all the parties (policyholder, insured persons, surviving beneficiary and beneficiary in the event of death), later disputes are avoided.
security: from their very nature, insurance companies are focussed on controlling risks. They have historically proved to be much more stable than many banks. If you want to be sure that you will receive your money, even in the long term, then your best option is a life insurance.
flexibility: in addition to the capital accrual factor, you can have additional cover included in a life insurance policy, such as additional capital upon death, or a cover in the event of incapacity for work. In this way, it's possible to create a solution that is tailored to your personal needs.
What are the different types of life insurance?
A Branch 21 life insurance is a secure savings solution. You save at your own pace and with a guaranteed capital and a guaranteed return. In addition, the guaranteed income can be supplemented with an annual profit-sharing scheme, and, in certain cases, you can enjoy an exemption from withholding tax. The return on this Branch 21 life insurance policy is rather limited at the moment, however.
Whereas a Branch 21 life insurance policy is a savings-based insurance policy, a Branch 23 life insurance policy is an investment-based insurance policy. It offers a better chance of a higher return, but also entails more risks. This is because there is no guaranteed capital or guaranteed return, because your profit or loss depends on the performance of the funds in which you invest. On the other hand, you don't have to pay withholding tax on the proceeds of this insurance.
Combination of Branch 21 and Branch 23: Branch 44
A so-called Branch 44 life insurance policy combines the benefits of Branch 21 and Branch 23. You can gain a return on your savings thanks to the potentially high return of Branch 23, but you avoid taking major risks as a result of the part you invest in Branch 21.
Why a life insurance policy with a tax benefit?
necessity: when you retire, your income will decrease. Unless you are willing to significantly reduce your standard of living, you will have to build up extra pension capital yourself.
tax benefit: you are entitled to a tax benefit of up to 30% of the saved premiums, up to a maximum that is defined by law on an annual basis.
Why opt for a life insurance policy with Van Dessel?
We propose a plan that is in line with your savings and investment profile, and that protects your future. We try to shape this with the highest possible flexibility. It's perfectly possible, for example, to deposit an amount that is in line with your means every month. Moreover, as an independent broker, we work together with the best external asset managers and funds.